Electronic government services
---
Masarat service
Masarat" is an advanced cloud-based electronic service that is used to improve fleet management. This service enables users to monitor vehicles and locate their geographic location. Masart also integrates both Tamm and Shomoos services to issue driving authorizations and to supply any required information.
Network services
Bnood is one of the leading companies in Saudi Arabia specializing in designing and structuring computer ,internet and communication networks . Bnood also manages networks and provides technical support in terms of annual contracts. The company prioritizes preventive maintenance to extend the useful lifecycle for all the equipment.
Constructing data centers and servers

---

Bnood offers its customers full infrastructure solutions for data centers by performing thorough scanning to determine all the needed requirements and setting plans and designs that suit our customer's demands. Our staff will then employ their fullest expertise to set floors, cabins ,servers and  any other devicess required while maintaining a high standard for safety and organization. Bnood can also manage and service data centers and infrastructure and provide recommendation to improve it.

---

Designing and hosting websites and e-mails

---

Websites are an important necessity for both commercial and service sectors as they have acquired and surpassed the influence  that  galleries and showrooms used to exert. Today, website sales account for more than 50%  of all market sales and as sooner as companies create their own websites the bigger their influence and shares will be. Bnood can design , update and service your website , reserve a domain and also establish emails under the name of your company.

---

Service and support contracts

---

Through periodic maintenance contracts ,institutions can guarantee their operational status and keep their networks and systems functioning and updated at all times. Performing periodic maintenance is important to ensure that overall site health and security and disaster recovery plans are up to date. Bnood offers its customers annual periodic maintenance contracts with expert technical teams.

---
Monitoring and communication systems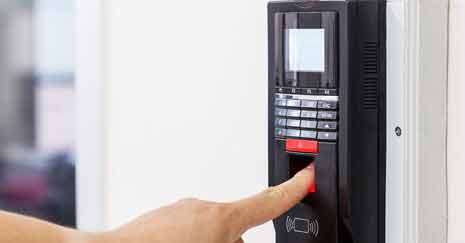 Time attendance
Bnood offers all kinds of solutions for institutions looking to report employee attendance and protect their buildings from unauthorized access by providing the most advanced access control systems ranging from fingerprint systems to smart and magnetic card readers.
Consecutive years as the number 1 government e-service provider.